Moore's wall BoulderinG Guidebook
Near Winston-Salem, North Carolina, Moores Wall is an excellent winter bouldering destination with tons of great boulder on unique rock.
This guidebook covers 539 Problems in 280 pages. The book includes High Quality Maps, Topo Images and Action Images.
Rumbling Bald Bouldering Guidebook
Near Asheville, North Carolina, Rumbling Bald is an incredible, huge, south facing destination winter crag.
This book covers 1,486 problems in 576 pages. The book includes High Quality Maps, Topo Images and Action Images
Rocktown Bouldering Guidebook
In the heart of the south, Rocktown is one best boulder areas in arguable the best bouldering region in the country. This large boulder field is jam-packed with unique boulders and boulder problems ranging from thin slab to steep roofs. Though it seems like every problem finishes with a slopey topout!
The Rocktown Book 205 color images with detailed Maps, Topo Images, and Descriptions, as well as many excellent action images to get you psyched.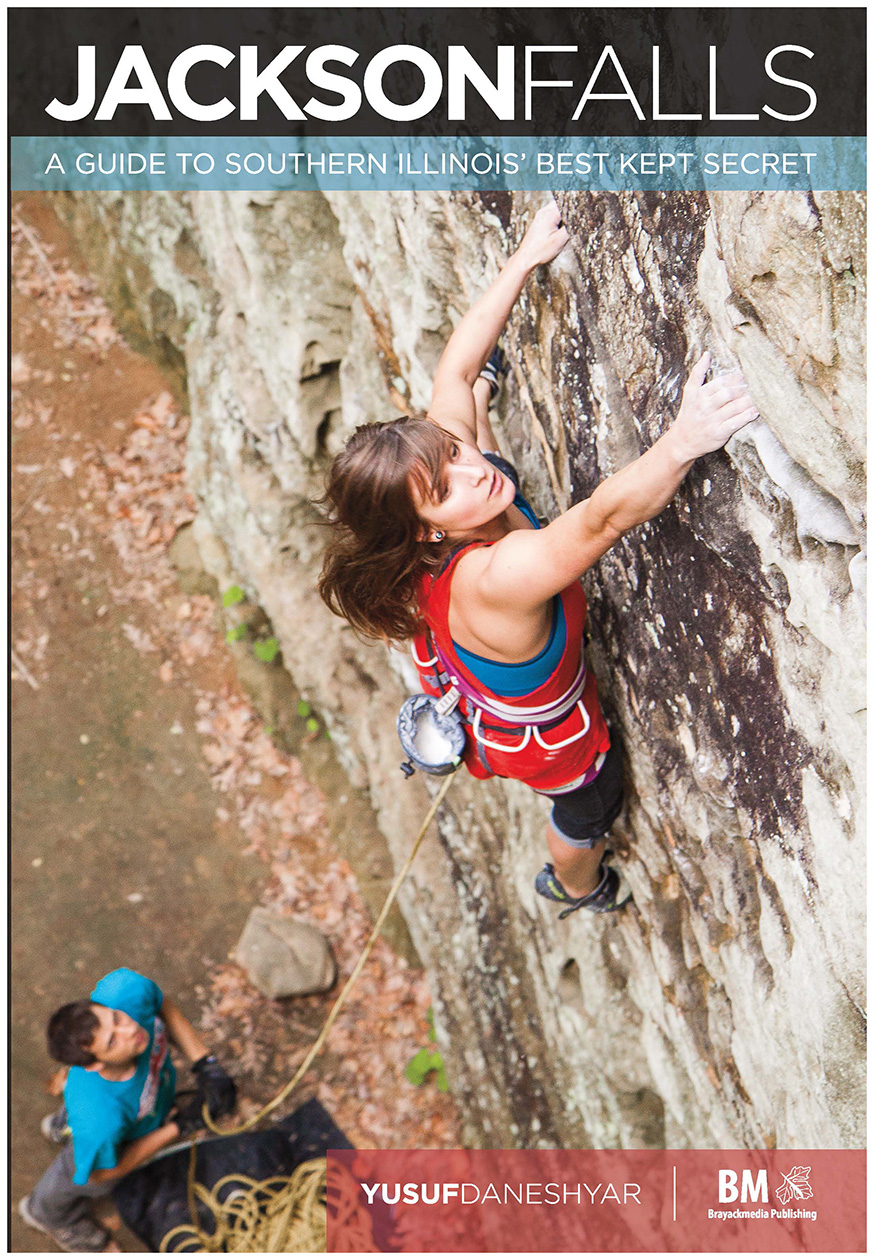 jackson Falls Climbing Guidebook
Jackson Falls is located in Southern Illinois, an area famous for its excellent sandstone climbing. Jackson Falls boasts some of the best stone and excellent routes in the region.
The guidebook contains hundreds of routes on 264 pages. Beautiful Images, detailed Topo Maps and great Topo Images grace each page.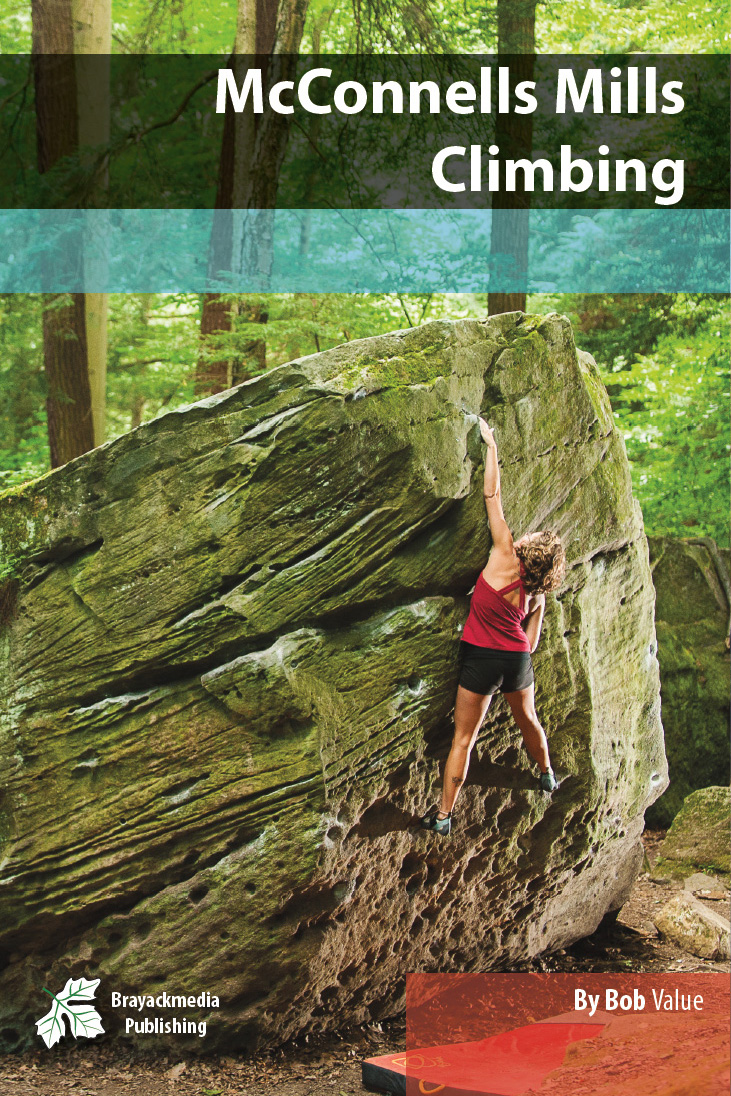 McCOnnells Mill Climbing Guidebook
McConnells Mill is an excellent Top-Rope and Bouldering destination about an hour north of Pittsburgh. Kindly dropped off during the last glacier period, the blocks offer some great climbing opportunities.
The McConnells Mill Book contains hundreds of routes and boulders with beautiful action images, detailed maps, and humorous, yet accurate and concise route descriptions.
Grayson Highlands Bouldering Guidebook
The boulders of Grayson Highlands are located in the mountainous area of Western Virginia. This beautiful park is littered with steep blades with small crimpers, finger buckets and unique "drop-stones."
The Grayson Highlands Bouldering Guidebook contains 349 problems spread among 160 pages with gorgeous action images, detailed maps and concise descriptions